Residents are fortunate to have many options for accessing the Internet including:
use a mobile/dongle for 3G/4G access and share via a hotspot. This is handy when not using much data and/or not intending to be a resident for a long time;
sign up for ADSL2 over phone line from Telstra, Optus, etc. There are many price and speed variations for ADSL2 and it can be "naked" (i.e. no phone line so you also need to sign up for a "VOIP" service or use a mobile phone for calls) or require/include a normal phone line rental;
sign up for TPG Fibre to the Building (FTTB) which includes router/modem phone-line rental and calls; or
connect to the building's internal internet service with your own router/wi-fi-box.
Most people would be familiar with the first 2. The third (FTTB) is very similar to ADSL except that instead of having the Internet come from the nearest phone exchange (Spring Hill) it comes in from the basement as fibre and to your apartment via the phone line (so it is faster than ADSL2).
The 4th option is a service provided by the body corporate in a similar way to the gym, pool and BBQ in that:
it is paid from the owners' Body Corporate contributions (i.e. only available to owners)  so there are no sign up or contract periods;
it is provided "as-is" so there is no help or support (apart from general information and checking the network is running correctly) and no equipment provided (i.e. you need to supply your own router or wi-fi-box);
it is not a commercial product so there is no guarantee that it will either be available (normally it is) or guaranteed to be suitable for any specific purpose; and
no apartment should unfairly affect other apartments (or the network as a whole) so all usage is monitored and an apartment may have their speed lowered and/or traffic de-prioritised.
| | | |
| --- | --- | --- |
| ADSL | FTTB | Internal |
| Connect to to any phone socket in any room. | Connect to any phone socket in any room. | Connect to network socket in safety switch cupboard only. |
| Either BYO or modem provided (depends on package) | Pre-configured modem provided | No equipment provided. |
| Support from provider. | Support from provider | No support provided. |
| Various data quota. | Unlimited. | Unlimited. |
| Various included options. | Free phone calls included. | None. |
| Generally 8 to 20mbps. | Generally 50mbps to 100mbps | Generally 100mbps BUT may be less to ensure everyone has fair access. |
| Various prices. | $69.95 per month | Paid by owner's body corporate fees. |
| iiNet, Optus, Telstra, TPG, etc | wondercom.com.au | |
About the building's internal internet service
Since the building's internal internet service is not a commercial product there are no contractual terms and conditions however below are some guidelines to help explain what constitutes acceptable usage.
Terms referred to in the guidelines:
"Internet Connection" is the term for the capability supplied to an individual apartment via the network connector in each apartment's safety switch cupboard which is connected via the common property internal network of cables, switches and other equipment to the external internet (but it does not include said internal network, only from the connection inside the apartment).
"Internet User" is the term for a person(s) that is an owner or tenant in the Aurora Tower in whose apartment a device(s) is connected to the Internet Connection.
"Internet Management" is the term for the team of people managing, maintaining and supplying the building's network which consists of the Body Corporate, its suppliers and agents.
Guidelines around the use of the Internet Connection:
These guidelines are subject to change without prior notice. From time to time notices about the Internet Connection may be placed in the building's lifts and the Body Corporate Committee minutes to remind Internet Users that they should refer to the building's internet site for the current applicable guidelines.
Acceptance and knowledge of these guidelines is implicit. There is no requirement for a contract to be signed, permission requested, or explicit acknowledgement of these guidelines to be made by the Internet User as use of the Internet Connection itself constitutes as acceptance and knowledge.
These guidelines are in addition to, and do not substitute for, any rights or restrictions provided by law.
The Internet Management is not liable for any loss, whether direct or indirect, arising from use of the Internet Connection.
The Internet User shall indemnify the Internet Management in respect of any and all liabilities, obligations, claims, actions, proceedings, demands, losses, damages, costs and expenses (collectively "Liabilities") for which the Internet Management shall or may become liable resulting from the Internet User's use of the Internet Connection. For avoidance of doubt, this includes claims for any loss or damage from a third party(s) in cases of, but not limited to, infringement of intellectual property rights around downloaded/uploaded movies and other digital content. For the purpose of this item the term Internet User is retained even if the person(s) is no longer using the Internet Connection.
The Internet User shall be solely responsible for the use and content of data or information that is sent or received via the Internet Connection. For avoidance of doubt, this includes responsibility for anyone or anything else that, either with or without permission, either of knowledge to or unknown to the Internet User, uses the Internet Connection.
The Internet Connection shall not be sold or used to provide a service(s) or product(s) to third parties. For the avoidance of doubt, this disallows its use for Internet Service Provider services, Internet Café services or to provide Web Hosting Services.
Guidelines around the supply of the Internet Connection:
There is no guarantee that the Internet Connection will be available for use or that if it is available that it will perform at any particular performance level. From time to time there may be outages due to scheduled or unexpected maintenance and, if possible, timely notice will be placed on the building's web site.
The Internet Connection does not include any end-user support (e.g how to use) or assistance (e.g. what to buy) although the Internet Management will try to assist the Internet User by checking the status of the Internet Connection and provide the basic information required to connect a device (i.e. will not offer assistance to the Internet User in the configuration of devices to the Internet Connection).
The Internet Management will be responsible for changing (on request by email to internet @ TheAuroraTower.com.au) an apartment between the apartments network (with access to the internet) and the Oaks network (without access to the internet).
The Internet Management will monitor the usage of each Internet Connection and may use options such as speed shaping or application prioritisation if one is unfairly impacting other Internet Users or the network in general.
WARNING about blacklisting and unsecured/infected Internet Connection:
Please note that each apartment's Internet Connection has a static ip address, i.e. it never changes. If, for example, someone does something illegal it is easy to trace to the Internet User and easy for that Internet User to be blocked/blacklisted. If the blocking/blacklisting is done by an external site (i.e. not by the Internet Management but a third party) it might be time consuming and difficult/impossible to reverse.
It is very important to note that this might happen without the Internet User's actions if there is an unsecured wi-fi connection that allows others to access it, or it could also happen if there is malware infecting the Internet User's own devices.
Instructions to connect:
NOTE: each brand and model of router/wi-fi-box will be different and will call the settings something slightly different so only general information can be provided. 
Install your router/wi-fi-box in to the cupboard with the safety switches using the provided single electricity outlet and turn it on.
Plug one end of your network cable in to the network socket in the cupboard and the other end in to the correct socket of your router/wi-fi-box (NOTE: this socket varies and usually is LAN1 but it might also be WAN or something else, please consult your router's manual for when connecting to a local internet service and not use PPPOE).
Using a device (e.g. pc, tablet) start the browser and connect to and log in to the router/wi-fi-box using the box's admin username and password. (Note: this wired connection could be using another network cable plugged in to, say, LAN2 or wireless over wi-fi. Also, you will need to know the username and password for your box, try googling the model to find the default settings).
Set up your WAN connection to be dynamic / automatic ip address and DNS using DHCP and without a username or password or PPPOE. Note: it could take over 5 minutes to work the first time, or each time you connect a different device to the network socket.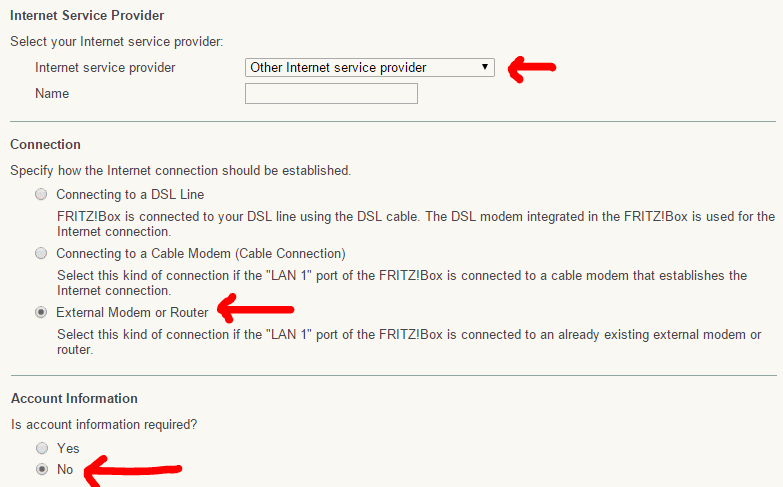 If you have set it correctly your router/wi-fi-box should say it has connected and has an IP address like 103.195.170.xxx or 103.195.171.xxx and DNS 8.8.8.8 and 64.6.64.6.
If instead your IP address is like 192.168.170.xxx (note the '170') then you are likely to be on the OAKS network. If you are seeing 192.168.0.xxx (note the '0') then you are likely seeing your internal network and not the external address that your router has obtained. If you are having problems then there are 4 common things to check:
connection is to socket in cupboard with power safety switches. No telephone sockets in any room will work.
connection is to correct ethernet socket on router. No modem or adsl connection socket will work, check your manual for which is correct socket.
router configuration is correct automatic/dynamic IP and automatic/dynamic DNS. No password or server or PPPOE or authentication will work.
everything has been connected and left alone for 10 minutes. Quickly changing and testing will not work as there is a 10 minutes delay each time something different is plugged in to the cupboard socket.
If you wish to test your connection speed please use http://speedtest.tpg.com.au and you should see up to 100mbps up and down. There are many reasons why you won't (e.g. slow wi-fi, or other people using the internet at the same time) but it is unlikely to be a fault in the network, it is more likely something in your apartment.
Most people will probably only use wi-fi from the cupboard to connect their pcs, tvs, phones and tablets to the internet. For some other people they will want to look in to some way to extend it, for example:
router in cupboard -> wi-fi signal -> wi-fi repeater (i.e. in bridged mode) with or without an ethernet connector
router in cupboard -> powerline adaptor -> power cables on *same circuit* -> powerline adaptor (may or may not require an additional switch/box) with multiple ethernet connector and/or wi-fi.
router in cupboard -> get someone qualified to either run ethernet cables OR co-opt the existing phone cable -> phone sockets converted to ethernet socket
More questions?
If you have questions about internet in The Aurora Tower in general please send an email to "secretary@theauroratower.com.au".